In today's "Photo Sunday"
I took a pic of a batch of soap I was about to make! (It's Malice Alice)
Why YES, those are my awesomely stylish goggles! Safety never looked so cool! And their green! Yea!
Sorry this comes so late on Sunday!!! All this week I've been busy with new orders and you probably can guess... making soap! In the photo above I am about to make my popular Malice Alice soap. A wonderful blend of spices and darkened chocolate. They smell good enough to eat! It's hard resisting a bite of these. But PLEASE resist! LOL
As I posted before on Facebook, I am looking for new soap/product scents to try out. And there's no one better to ask than you! So if you have any suggestions on scents I have yet to create, please post them here. Or on our Facebook page! At the end of the week (this Friday the 7th ) which ever scents I pic or are the most popular requested ones I will make. Those who's suggestions were picked to create will get a free "Full" sample of it! I will contact you if your scent is created so please leave me with an email to make contacting easier.
Sound like fun? And who doesn't lvee free products! So post your suggestions below!
Take Care and Enjoy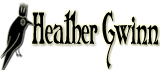 P.S. Sorry the delay in craft tutorials lately. I've been swamped. But they are coming!
Photos by: Heather Gwinn