If you're a person who craves new inspiration constantly, like I do, then you probably love
Pinterest
. If you've never heard of Pinterest, now would be a good time to check them out! Through one of my recent surfings on Pinterest I came across a photo someone pinned of a cute pair of boots. In the caption it said "Hundreds of Shoes for less than $40!" So of course I had to click on the link to find out what site this was. I was pleasantly surprised to see that their shoes were indeed cheap and cute. Well at least a good handful of them are as my taste tends to be a bit more girly, vintage, and indie like. I bought a cute pair of high waisted shorts in blue. I've been eager to own a pair and now am thinking of going back for the other colors. These shorts are very comfortable, light weight, and super fun! I also bought a pair of shoes, sadly I got the wrong size so I will have to share those with you at a later time. These shorts are perfect for those of you who like to be a bit more on the modest side. These shorts cover well without being too long.
Oh and of course I had to take a picture of this cute little squirrel! She was full of poses and definitely not afraid of me! LOL!
Hope you are enjoying your week!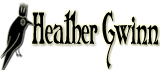 P.S. If you are not a member of Pinterest, message me for an invite! Also be sure to
follow us
on Pinterest too. My bulletin is full of great inspiration, recipes, crafts, and more! Like my photos? I was playing around with a free photo action I downloaded free for my Photoshop. You can get one too at:
MCP Actions