I am a member in an amazing small business group online, Sampler Village. It is full of wonderful and talented handcrafted businesses. Each with it's own creative twist. When I first joined I met this wonderful woman, Stephanie, who makes and sells sweet treats. We became friends almost over night! I have bought and sampled her treats several time now and am just hooked! So now I would love to share with you my most recent purchase from her!
First let me introduce you to All Things Little & In Between. Aka: Love Sweet Chocolate. Stephanie makes a variety of sweets from chocolaty treats, cake drops, cookies, fudge, to just about anything dipped in chocolate! You couldn't find a more friendlier seller either!
Chocolate Cake Drops!





Inside these chocolate delights! The left is yellow cake and the right is strawberry cake. Yum!
These little cake drops are simply amazing! It's hard to eat just one! These are undeniably my most favorite cake drop. They are sweet but not over the top sweet. Wonderfully moist and the perfect bite size!
As a surprise bonus Stephanie included a cute box of Easter chocolate treats! These were just too cute and my girls loved them!
For more information on Stephanie be sure to check out her shop and
facebook page at:
Love Sweet Chocolate
(Etsy)
All Things Little & in Between
(Facebook)
You can also fine me (Blackbird Soap Company) and other amazing handcrafted shops in Sampler Village. Check out their sites:
Sampler Village
(Facebook)
Sampler Village
(Website)
Take Care & Enjoy!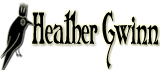 Photos by: Heather Gwinn