Recently I reached 1000 fans on Facebook! Yea! It's been so exciting to see how much Blackbird Soap Company has grown in just a few short months! As a way to say thank you, I threw my first HUGE basket giveaway. We had a total of 83 entries! Wow! Our grand winner was Michelle, from Florida. The basket above is what was just sent to her! This included handmade wash cloths, body mousse, sugar polish, lip gloss, bath bombs and soap all packaged is a contemporary basket!
We also did two runner up prizes! All packages have been sent and will arrive sometime next week, HOPEFULLY!
My numbers are small on blogger but I've decided at 300 followers I will be throwing a basket giveaway on here too! So please pass my name on to others and come follow along. I will post about my blogger basket giveaway soon .
Thank you everyone for your constant and ongoing support!
Take Care,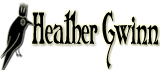 Photo By: Heather Gwinn